As part of my ongoing pushback against all things [Current Year], my kids will be receiving a healthy dose of factual history.  In addition to giving thanks for the blessings we enjoy and discussing how and to Whom we give thanks, my kids will receive a short explanation of how Thanksgiving is also a reminder of our American heritage and how blessed we are to be the descendants and inheritors of the pioneers who made America Great the First Time.  Yes, we're going to talk about how hard it is to up stakes and rebuild your lives in a strange and foreign (and largely depopulated) land, and how it took a little luck, a lot of grit, and a whole lot of hard work to make it work.
We're also going to try and track down a film about the Puritans.  Or at least one puritan.
Solomon Kane.  We're going to try to watch Solomon Kane.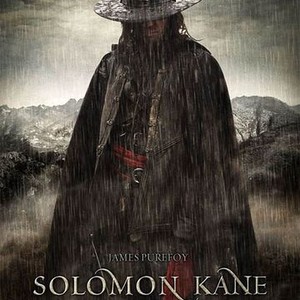 It's a Robert E. Howard property, so my guess is that the film-makers took the name and botch the character, but it's worth a shot.  Given that Conan was really the story of Kull, I'm hoping that Solomon Kane will be the story of Conan.