Age Ain't Nothing But A Number and Some Aches and Pains
Posted On February 1, 2020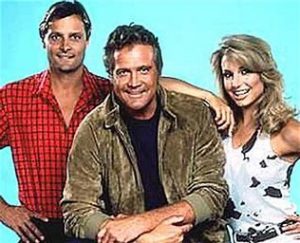 This past week saw your 'umble host moonlighting on the set of a major network television show.  A small role that you'll hear more about once the air date approaches.  This post will be vague because I'm not entirely sure where the network draws the line on disclosure, but I did want to mention a few things that I learned.
To start with, actors who do their own stunts really are a breed apart.  These are two completely different skill sets.  To do both well simultaneously isn't so much utility infielder work as it is two-sport superstar work.  Hopefully when the thing sees the light of day you'll think I managed to pull it off.  If it looks great, you can blame the incredible director, co-stars, and editor who all played a role in helping this neophyte hang with the real professionals.
Full disclosure:  I'm not sure if the work I did technically qualifies as stunt work, but I've got enough  aches and bruises from the work to feel like it qualifies, and the stuff I did was bottom tier, basic stuff.  In my own defense, I had to do the same action a lot – maybe forty times – and did what I could to power through the challenge like a veteran.  The stunt co-ordinator showed a great deal of patience, and the directors on set did everything they could to make sure I was comfortable.
But ego and masculine pride compel a man to shrug off the hurts.  Not wanting to look weak in front of the veterans and the pretty girls are powerful painkillers.
At least until the next night, when a man's 46-year old body doth protest just enough.
Perhaps moonlighting as a stunt man – or faking one's way through it without totally embarrassing himself – at the ripe old age of 46 was a mistake.
But it sure was a hell of a lot of fun.  If you have the body to take it, and you ever get the chance, I highly recommend throwing yourself into that line of fire.
At a minimum you'll find a new appreciation for the guys that make a career out of it.