Free Comics!
Posted On March 7, 2020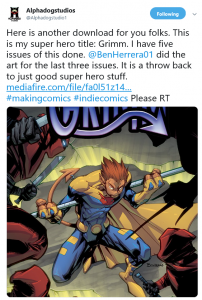 Yo, comic books fans!
You might remember my review from March of last year about on a fun little graphic novel called Gun Ghoul (available here), produced by Alpha Dog Studios.
He's at it again, and this time he has a little something nice for you.  A couple of free comic books that you can download.  First up is a collection of issues of Grimm, which I haven't read yet.  Downloaded from here, and will get to it when I get to it.  But there's no telling how long this offer will last, so grab your copy while you can.
There is a catch of course.  Wil Caligan is up to something.  These sorts of things usually come in waves just before an announcement.  In this case they came along with an announcement.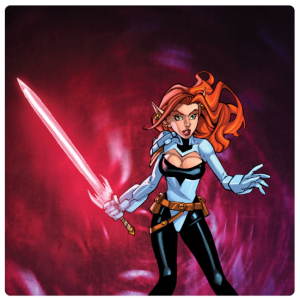 He is shopping around a science-fantasy book called TechLore, and you can get the first issue of this for free as well.
This one I have read, at it is a fun little comic.  Our red-headed knife-ear here is a bounty hunter with a heart of gold.  She lives in a world where magic exists, but only with the help of some technological enhancements.  The art features Wil's usual heroic sytling, and the writing snaps right along with a few little surprises along the way.  I'll be keeping an eye out for the final three issues when those are released, and encourage you to do the same.
And if you're a twitter user, give Alpha Dog a follow.