Who Cares What Non-Wargamers Think About Wargaming?
Posted On July 24, 2021
So dumb.
Anyway, aside from the "no shit sherlock" portion of the "study", we also have the real impetus for conducting this research:
Read between the lines here and you'll find something a little more pernicious than the usual, "this needs more study, so make sure you hit that FUND button!" conclusion. There is a strong push underway for the entire hobby to shift its focus from wargamers to non-wargamers, and down that path leads only madness.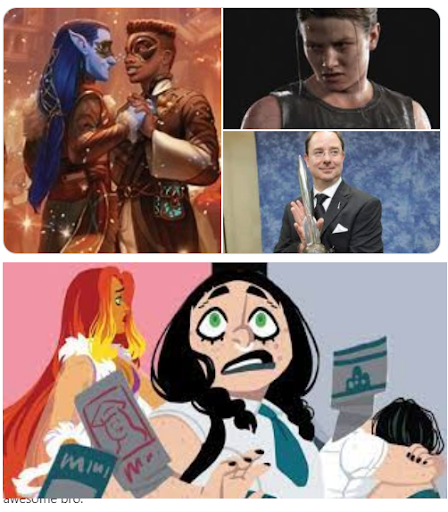 Madness.
As usual, the people pushing this new narrative fall into two camps: those who see our robust, healthy, long-lived, fun, and exciting hobby as ripe for conquest, and those who are already in the hobby who stink of a desperate need for approval from outsiders. So desperate are they for approval from people who want to radically and fundamentally change the hobby that they would burn the village to the ground to prove their worth to these outsiders.
As usual, this strategy – welcoming people who don't wargame to help define what it means to wargame – is being sold as a way to save the hobby. From what? Dunno. We live in a golden age where we are spoiled for choice. Rules, figures, paints, communities, you name it, we've got more than we can handle already. It is a fun and exciting time to be a part of this hobby, and it's no wonder more and more people want to be a part of it. The problem enters in when people who don't participate want to define what it means to participate.
Painting is a part of this hobby, sure. Collecting is a part of this hobby, sure. History is a part of this hobby, sure. Math is a part of this hobby, sure. Writing is a part of this hobby, sure. But all of those aspects are buttresses that support the main cathedral of…wait for it…PLAYING THE DAMN GAMES.
You laugh, but people are already asking non-players what the hobby community should do to change the hobby to suit their non-playing desires. The answer of course is that the hobby should keep on doing what it has always done, and those who don't like it can change themselves or go pound sand.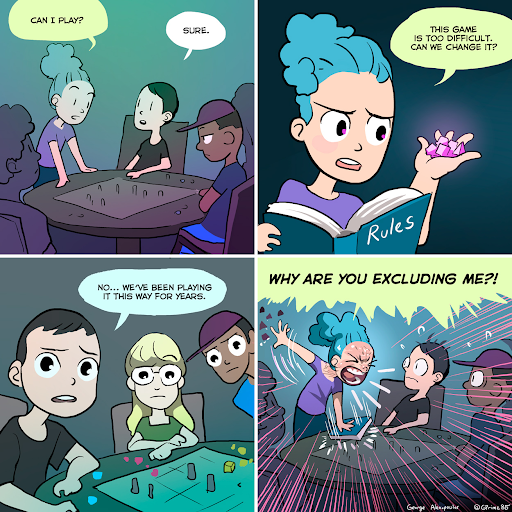 Because you are a psychopath.
The hobby is fine. We don't need any johnny-come-latelies and hangers-on to tell us what we should do to cater to their whims. These locusts will just move on once they've eaten all the seed corn anyway.
Just a warning that too few will heed. I expect that wargaming will go the way of fantasy books, vidya, comics, TTRPGs, and a host of other hobbies. The forces arrayed against her are too wealthy, too motivated, and too experienced to be turned back for long.
And you know what? It's okay. We built this hobby from nothing once, and we can do it again. Hell, within the tabletop RPG community the BROSR is actively rebuilding D&D for the second time even as we speak. (The first was the OSR, which failed to regress hard enough. This time around we're reclaiming the Gygaxian method of complex games that never turn off.) All we need to do is protect our tables and our conversations and our local (internet or meat-space) implementation. We can build our own little redoubts, free from the brain-virus that has infected so much of our culture. And when Big Mini crumbles, which will take some time but is inevitable, we'll still be here, plugging away in delightful obscurity and thumbing our noses at our would-be conquerors.
Gatekeep your hobbies. Gatekeep your tables.