So Much For That Idea
Posted On September 30, 2021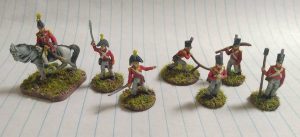 Having shuttered War In A Box to streamline my blogging, my very next project is to…
At least this one is something of a one-off.  I've always loved the idea of map based wargame campaigns.  There's something much deeper and richer in the experience.  Instead of single matches where the points don't really matter, you've got a limited set of resources, and have to think well beyond the confines of the table.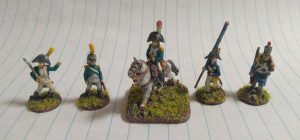 This time around I've recruited two friends to assume the role of general commander and shove the forces around the maps.  I'll be taking orders, feeding them into the system, and seeing what sort of tabletop fight gets turned out.  They have limited ability to direct the flow of the fight once The Boys sally forth, but at regular intervals they will have a chance to re-assess plans, order changes, and play along in a limited capacity.
The pictures shown here are the last needed to make the game work at its best, but are far from the last I'll be collecting for these forces.  We'll see how far down the Napoleonic rabbit hole I go. Best guess?  It'll be another fun period to cycle through from time to time.
Meanwhile, with that era out of my system for now, it's time to do a little Hollywood style piratey fun: