Hawaii Five-Uh-Oh
Posted On March 12, 2020
If you're into network action/dramedy shows, you'll want to give tonight's episode of Hawaii Five-O a look.  For one thing, the show has not been renewed for an eleventh season.  Ten years is a pretty good run for any show, and this revival is one of the few to come close to matching the original.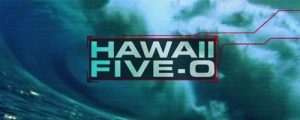 Jack Lord's ran for 12 years and set the standard for its day.  Alex O'Loughlin's run anchored a network for a decade, and the audience numbers justified another two years of production, but his body just couldn't keep up with the demand.  He has admitted in interviews that doing his own stunts had led to injuries that have plagued him for years.  Like a boxer or running back, he's walking out while he can still walk under his own power, and good for him.  After beating himself up for a decade for our entertainment, he has earned some new adventures, and adventures without the physical risk.
As for myself, I will be sad to watch the show go.  They have kind enough to allow me numerous days on-set as moving scenery, and even allowed me and my children a few chances to play at professional acting.  The cast and crew have been universally kind and welcoming.  Tonight, for the last time, you can catch me in my last appearance on Hawaii Five-O.  As the show rides into the sunset, they let me slip in almost at the finish line with one last speaking role.  Trust me, you can't miss me in this one.