Cartography In Brief: The Broman Empire
Posted On March 7, 2022
…and points farther north.
For those of you playing along at home, here is my blank map of the Brohome Empire and the northern bad lands adjacent to the last best hope for mankind.
We've just published the first army movements over at the Joy of Wargaming, and next week's episode will play out the first battle in the west.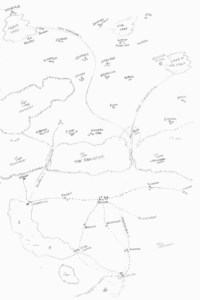 At this point, the map with armies looks something like this: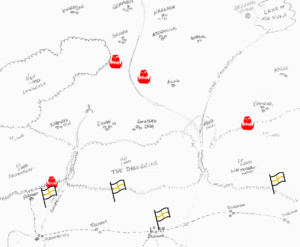 Find out what happens in the Pink Phantom Hills next week!