A Thirst for Adventure
Posted On October 21, 2022
We're still enjoying the freedom and excitement of Fistful of Lead. The universal nature of the rules allow you to throw figures from wildly different genres at each other with abandon.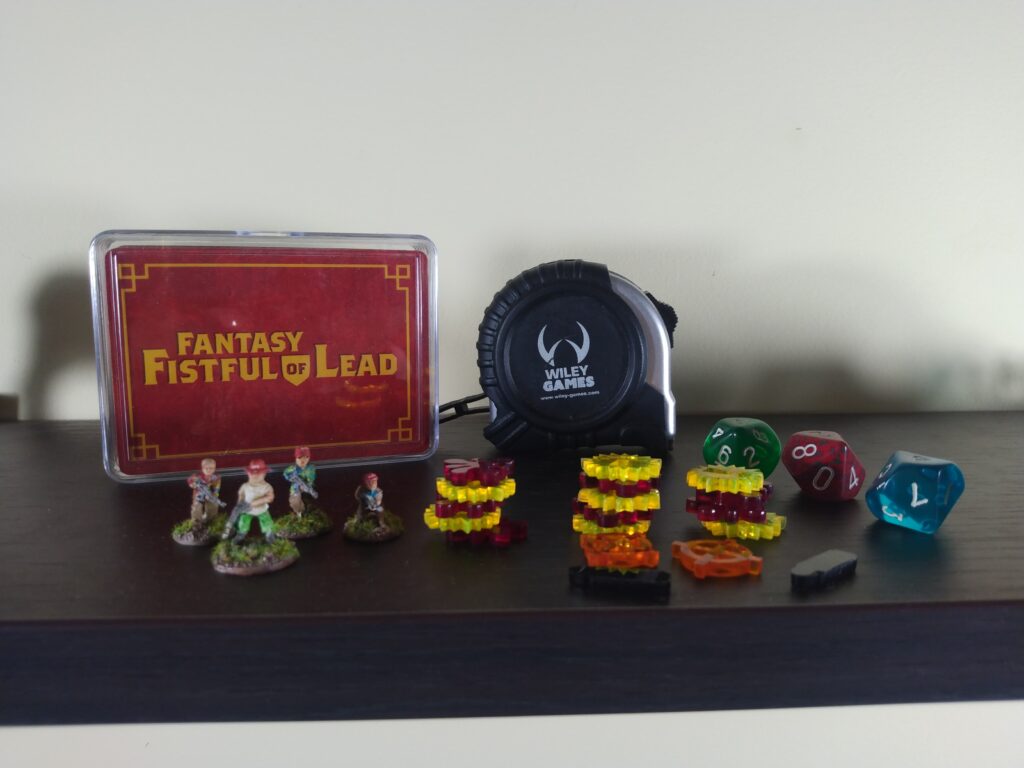 In today's episode we threw a squad of modern-day adventurers into the desert.  They parked a little too far away from the abandoned temple.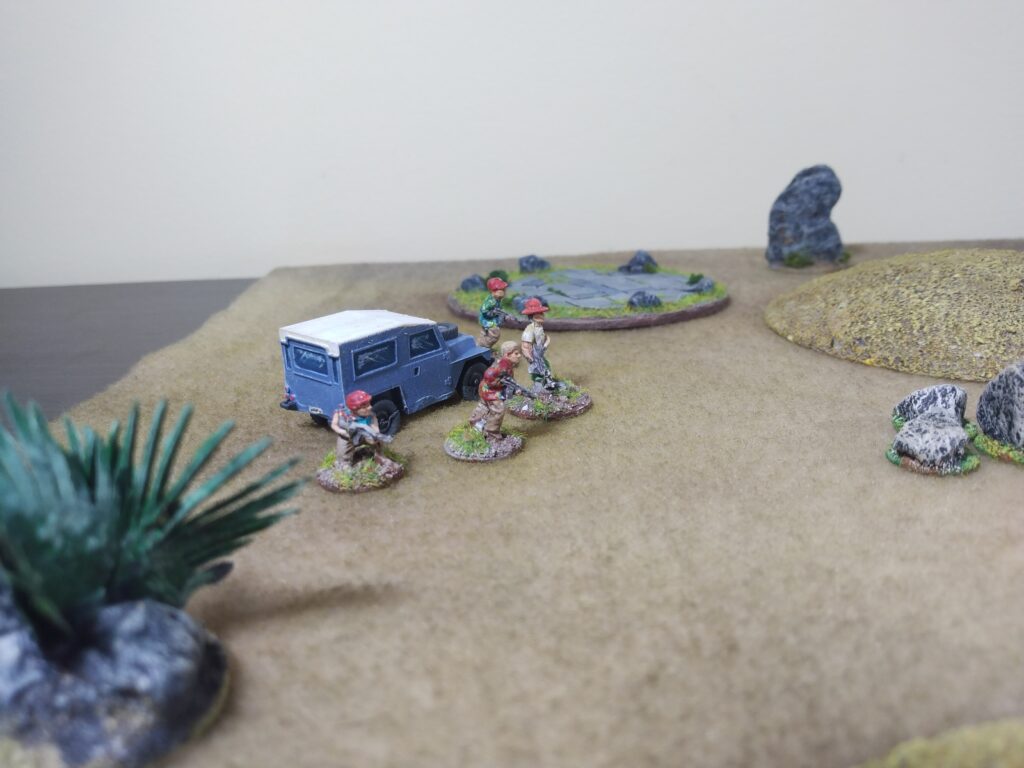 As they searched the ruins of a long-lost cemetery, they uncovered clues to a fabulous treasure.  Unfortunately, with each broken seal a new menace popped up.  Ghost pirates from beyond the grave.  Apparently, this desert was once drained by a wide river that has since dried up, and the treasure these hunters sought is not as lost as they thought.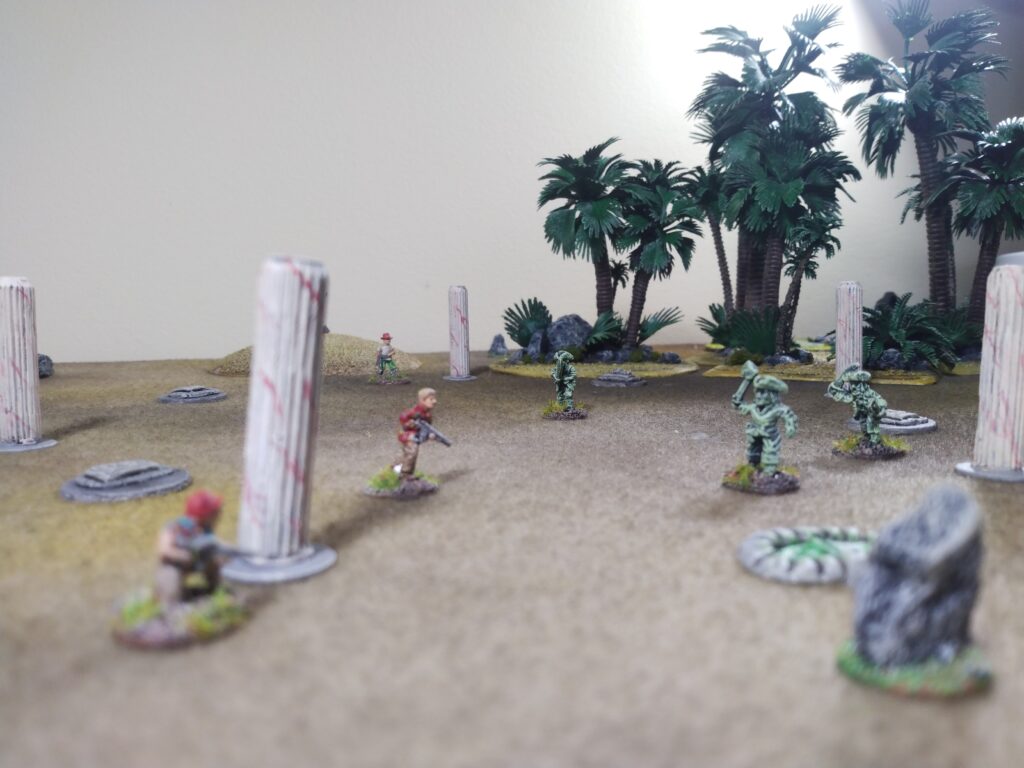 This scenario was a bit of a departure. The ghosts could only be harmed by The Sword of Q, the treasure the redcaps hunted, but could only dish out SHOCK markers. What developed was a sort of tug-of-war with each side hoping to win combat to drive the other away from the objectives.
No spoilers here. You'll have to go watch the video to find out if the lads made it back to the Rover with the loot.