News (And Reviews) You Can Use
Posted On May 2, 2021
Things are changing.  More and more people are turning their backs on established corporate offerings, and that includes the bigger social media platforms and news sources, to start their own.  If you are into good fiction written from a classical American perspective, you should add UpstreamReviews to your daily feed.  Check out this ABOUT page: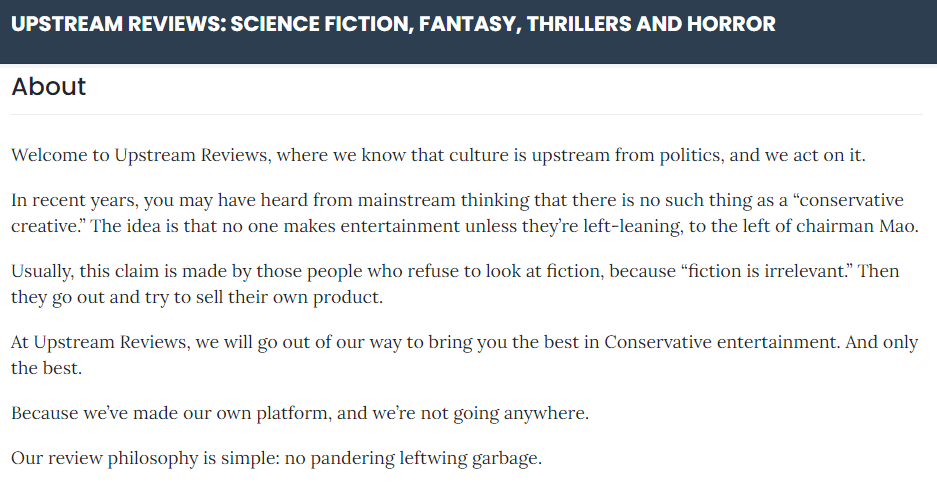 How you gonna trust any other review outfit after a page like that?
You're not getting much content from me these days – I've shifted focus to the explosive growth of my own alternative to the converged wargaming spheres – and this is your best bet for voices you can rely on to point out "the good stuff" on the literary front.  Here is a proof of concept.  The books they recommend: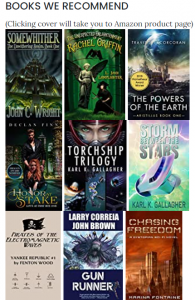 UpstreamReviews. because you can't trust the Amazon algorithms anymore.